The Falcone crime family was a criminal organization in Los Angeles and was led by Don Frank Falcone and later Ignazio Pignatelli.
The Falcone family controlled the movie unions and the gambling at the Hollywood studios plus a complex of pipeline prostitution that supplied girls to the whorehouses of the states in the Far West. They were an ally of the Molinari and Chicago families.
When Frank Falcone was killed during an airplane crash, which was sabotaged by Michael Corleone, he was succeeded by his underboss Ignazio Pignatelli.[1]
After Pignatelli stepped down as don due to health reasons, he eventually died, and was replaced by longtime Falcone Caporegime, and underboss, Frank Romano.[2]
Falcone family structure (1930s-1955)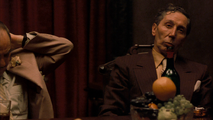 Falcone family structure (1955-1963)
Falcone family structure (1963-1979)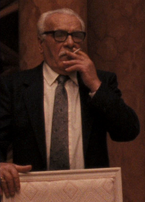 Bosses
Notes and references